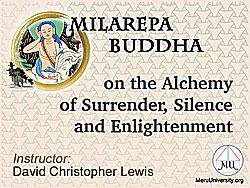 Description
Preview Video
How can you gain more enlightenment each day?
Course Title
Milarepa Buddha On The Alchemy Of Surrender, Silence And Enlightenment
Instructor
David Christopher Lewis
Fee
$10 US. Discounts available for students living in other countries.
Course Description
Milarepa creates a sacred space of divine stillness within and around us for us to access a deeper awareness of the Great Silence. Through teachings on Buddhic surrender, he encourages us to make greater progress toward our joyful enlightenment so that we may serve others in a more surrendered consciousness of non-reactivity and listening grace. All can feel the power of Milarepa's tangible presence as he helps meld us with our Buddha Nature as never before!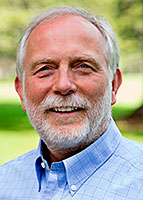 David Christopher Lewis is a spiritual teacher, author, composer, and talk-radio contributor. He is a gifted clairaudient and has received over 5,000 telepathic communications, known as HeartStreams, from the ascended masters for over ten years. In 2005, he co-founded The Hearts Center Movement and Community dedicated to sharing new revelatory teachings received from divine beings and helping people everywhere awaken to and nurture their own divine potential. David conducts seminars worldwide and hosts regular online webinars and live broadcasts on diverse spiritual topics. His published works include
Love on the Path Home
,
Light on the Path
,
Living a Soulful Life
,
Saint Germain on Advanced Alchemy
,
Advanced Studies of the Human Aura
,
Now, Zen and Always: El Morya's Treasury of Spiritual Quips
, and
Mother Mary's Missions: Messages from the Divine Mother
. For more information on his other published works, music CDs, broadcasts, and seminars, email friends@HeartsCenter.org. David lives with his wife near Livingston, Montana.
For assistance creating an account or accessing a course, please contact registrar@meruuniversity.org.
Meru University is the education branch of The Hearts Center, a charitable spiritual community