Description
3-Minute Course Preview
Title
The Art of The Initiate
How to Access Class
1. Register by clicking on "Register" button above.
2. <<< Click on either of the English or Spanish Course links to the left to view the course videos.
Sponsors
Lanello, Paul the Venetian, El Morya, Saint German, Nada, Mother Mary
Languages
English, Español
Fee
Free or recommended donation of $10.00 US
Course Description
Are you an Aquarian artist? How can creativity help you and others to achieve divine oneness on your path with the great I AM? In this class we address various ways that we create. Our heavenly ascended masters teach us to create divinity through activities of loving service and virtuous building. Come dwell in the midst of the Most High as we contemplate the very essence of God who we are and the manifestation of the Divine Presence we can be upon Earth.
Category
Heartfriend Wisdom Series
Purpose of the Course:
To explore what comprises the art of the initiate as a key part of the life of the initiate and look at some specific examples of artists who have ascended.
Course content:
Definition of Art
Examples of ascended masters who were artists
Paul the Venetian's definition of who is an artist
What are our responsibilities as an Initiate?

The Responsibilities of the Initiate in creating the Divine Temple

How are symmetry, balance & proportions important to an Initiate?
What are your experiences in creating?
Participants are encouraged to share during the class.
Related Resource
Click on the book cover to order the book.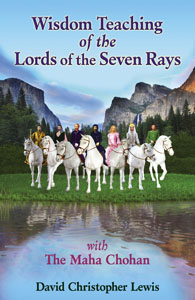 Invitation Video
If you require assistance, please contact us at staff@MeruUniversity.org or 530-239-0823.
Meru University is the education branch of The Hearts Center, a charitable spiritual community