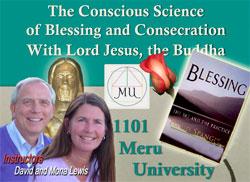 Description
Preview Video with streaming words
Blessings Always Come Back to You!
Course Title
The Conscious Science of Blessing and Consecration with Lord Jesus, the Buddha
Instructors
Mona Lewis and David Christopher Lewis
Fee
$35 US. Discounts available for students living in other countries.
Course Description
"Bless you" isn't just for sneezes. When we bless, we create an interval, a hush, holding the world and ourselves in the palm of loving kindness. We touch and connect with the spirit of the one we bless and shed the light of our good intentions over our world. Anyone can bless. And blessings always come back to us. This course gives you firsthand experience in developing your own unique style of blessing.
Learn the art and practice of blessing and observe how blessings unfold in you. Discover how blessing will honor and reveal who you are as you engage with Source, with others and with the world around you. Be one who blesses and feel, receive and become part of the blessing.
Share in author David Spangler's stories as they weave through our six-week course from his text, Blessing—the Art and the Practice. David Spangler will show us how to bless on a global scale. War, famine, oppression and all life on Earth will feel the impact of our spiritual goodwill. Most importantly, we will feel our own deep connection with Spirit as we experience Jesus' current teaching on blessing, our course's most profound gift to you.
Many of you are already blessing life profoundly. The Conscious Science of Blessing and Consecration with Lord Jesus the Buddha, will lift you into new spirals of understanding this great gift of blessing, blessing, blessing all life.

Textbooks
Click on the book cover to order the book.
Required Reading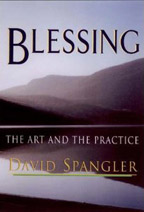 Blessing:
The Art and Practice

by David Spangler
416 Pages





Recommended Reading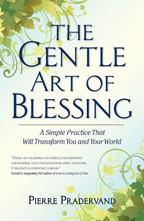 The Gentle Art of Blessing:
A Simple Practice That Will Transform You and Your World [Paperback]

by Pierre Pradervand
224 Pages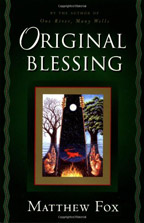 Original Blessing:
A Primer in Creation Spirituality
Presented in Four Paths,
Twenty-Six Themes, and
Two Questions [Paperback]

by Matthew Fox
384 Pages


Resources
Jake is a children's story about reflecting the good in each person to make a friend.
Listen to "Beloved Jesus on the Science of Forgiveness: And An Invitation to Participate in the Meru University Course on the Conscious Science of Blessing and Consecration" (23 minutes)Jesus' HeartStream of January 16, 2011
Listen "Magda Blesses us in Preparation for our Meru University Course on Blessing" (10 minutes) Magda's HeartStream of January 23, 2011
Inspect The Heart Code book mentioned in Class 2.
Watch the video of Michael, the Tallest Marine for Class 5.
Listen to David's discourse on Sacraments and Blessing given during the Sunday service before Class 6.
Extra Links as Ideas for
Journaling Each Week
2-Minute Course Preview