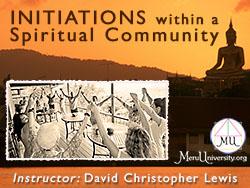 Description
Preview Video
Passing Your Initiations within a Spiritual Community
Title
Initiations within a Spiritual Community
Sponsors
Manjushri Buddha
Instructor
David Christopher Lewis
Fee
$10.00 US. Discounts available for students living in other countries.
Course Description
David shares personal experiences and observations from his time living in a spiritual community for twenty-five years. Overshined by Manjushri Buddha, he recounts personal experiences of disciples and tells anecdotal stories about how the masters work with disciples and how disciples pass or don't pass tests and initiations! We hear David's reflections on lessons learned from his time living in this community.
Category
Building Communities and Societies of Light
This course,

Initiations within a Spiritual Community,

was originally given as part of
The Hearts Center's Meru University Event, A Wesak Celebration of Buddhic Beingness in Mount Shasta and the annual Mount Shasta Wesak Festival in May 2020.
At Wesak, celebrated annually on the day of the first full moon in May, Buddhists commemorate the birth and enlightenment of Gautama Buddha. On the weekend after Wesak,

David Christopher Lewis

livestreamed to the Wesak Festival in Mount Shasta. On Saturday, David gave this course, MU 2020-04,

Initiations within a Spiritual Community

, and on Sunday David gave course MU 2020-05,

Gautama Buddha on the Golden Path of Silence—the Divine Science of Stillness

. (Click underlined links for more information)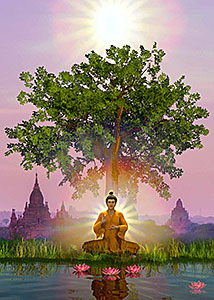 To purchase this image, click on it to go to the Store.
If you require assistance, please contact us at staff@MeruUniversity.org or 707-332-8726.